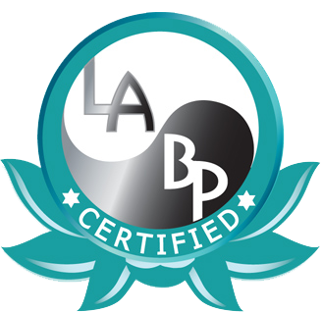 LA Body Points Certification has a lot to offer you at every stage of your career—whether you're just starting out, building upon years of experience, or advancing to high levels of responsibility and leadership.
You will have opportunities to lead, to grow your technical and people skills, and to advance your profession.
If you're a researcher, educator or academic, membership will connect you to people, information and resources that can inform your work.
LABP Certified
It pays to become LABP Certified. Here's why:
Earn $1,000 Credit Line in Xchange Dollars: Becoming LABP Certified gives you a built in $1,000 credit line to use for transactions in our Healing Arts Community Xchange.
Business Booster: Your credit line will boost you to make the purchases you need to start career building with education or equipment inside our online Healing Arts Community Xchange Marketplace where you can use Xchange Dollars to make the purchase.
Competitive Edge: High-profile clients are looking for trusted service providers who have undergone professional background screenings both off and on line. LABP Certification comes with valuable print collateral that you can use to share your certification with prospective and existing clientele. We include our logo link for your website that will direct your potential customer to our organization.
Community Connections: The LA Body Points community consists of a vast number of interdependent healing artists who have a shared passion and commitment to advancing the healing arts and promoting a higher standard among all artists. Our online community provides you with numerous opportunities to network: This platform also helps healing artists to share information, remain up-to-date on the latest industry trends, and be aware of any changes to the regulatory environment that shapes our industry.